Since 1987, West Coast Family Medical Care has been the leading provider of excellent healthcare services in Clearwater, Florida.
We are home to many highly qualified physicians, nurses, medical assistants, and staff who are always available to support your health and wellness goals. Every member of our team has the skills, knowledge, and expertise that make them invaluable to patients and their families.
Here's our team dedicated to providing comprehensive healthcare for you and your family:
David Hicks

, DO, FAAFP, DAAIPM
Dr. David Hicks is a board-certified family medicine specialist who ensures that his patients receive the finest personalized healthcare. He finished his Doctor of Osteopathic Medicine (DO) degree at the University of Osteopathic Medicine and Health Sciences and completed his residency at St. Vincent's Medical Center in Jacksonville.
As a fellow of the American Academy of Family Practice and recently completed his Primary Care Psychiatry Fellowship at the University of California, Irvine School of Medicine, Dr. Hicks is actively engaged in educating and empowering families, patients, and medical students. His proactive approach to healthcare has helped numerous opioid addicts find their way back to sobriety.
Dr. Hicks lives in Tampa Bay with his lovely wife. They have four children.
Matthew Hilgart completed his undergraduate Bachelor of Science degree in Biology and Psychology at the University of Florida in Gainesville. He went on to the University of South Florida in Tampa and earned a Master of Medical Science degree studying neuroscience. He then completed a Master of Medical Science Physician Assistant degree and medical training through Nova Southeastern University in Fort Myers where he graduated with High Honors. Matt completed four of his clinical rotations in Family Medicine and three of those were under Dr. Hicks. Following graduation, he began working with West Coast Family Medical Care while completing his national certification and state licensing. He strives to practice whole patient care including considerations of the body, mind, and spirit. He spends time educating patients regarding their treatment and helping them better understand their condition. He has lived in the Tampa Bay area for over 10 years, enjoys the variety of dining options, going to live music events, kayaking in the bay, and spending time on the beach.
LaRonda Lang was a full-time emergency room nurse at Mease Countryside. She attended Chamberlain University in Chicago, where she trained to become an Advanced Practice Registered Nurse (APRN). After obtaining her APRN certification, she then became a preceptor for APRN students from several universities. She joined us at West Coast Family Medical Care in 2016 and trained for two years.
At first, it was tough for LaRonda to adjust from being a nurse in the emergency room to being a clinician, but she transitioned well. During her stay with us, she took an interest in weight loss management. She became a certified weight loss management specialist and helped us develop our weight loss program in January 2018.
Aside from her certification from the Substance Abuse and Mental Health Services Administration (SAMHSA), LaRonda is also a certified Basic Cardiopulmonary Life Support (BCLS) specialist. With her straightforward character and dedication to building lasting relationships with our patients, she continues to be a great asset to the team.
Nikki Bookman has been with us since May 2008. She was hired as a medical assistant for nursing duties when she graduated. Over the years, she has shown great potential and dedication to improving her knowledge and skills.
In December 2016, Nikki was promoted to nursing and front office supervisor. She is well-trained and has molded well into the responsibility of this position. Nikki is also well-respected within the community. She is and always will be a star in the West Coast Family Medical Care family.
Ed Collins first started to join West Coast Family Medical Care in January 2009 as an intern. After graduating, he was hired as a full-time medical assistant in the nursing department. He has performed in this capacity since then, and over the years, he gradually developed skills in the pharmacy.
Ed's primary responsibility is managing the pharmacy, receiving, filling, and distributing prescriptions, as well as labeling and distributing all medications. He is also responsible for processing prior authorizations with Bryon Graham. Ed still helps the nursing staff on the floor, laboratory, or during surgery if needed.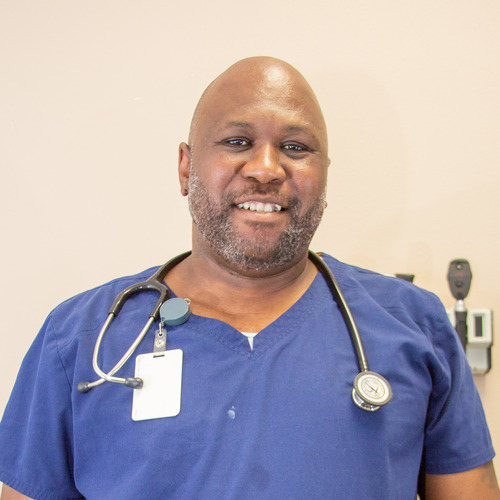 Byron Graham was a student we trained in 2016. In August 2018, he graduated and was hired as a full-time medical assistant in the nursing department, where he helped manage and order medical supplies. He teams up with Ed in processing prior authorizations for medication.
It isn't every day you meet a medical assistant who deeply cares for his patients. Bryon is very outgoing and spends time with the patients. He ensures that they adhere to their medication conveniently. Byron is also a certified BCLS specialist and a valued member of the team.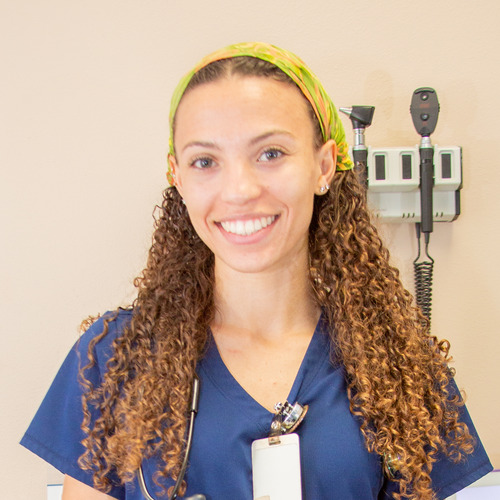 Ciera Walker is our newest medical assistant. She had just finished her internship with us and enjoyed the community, so she decided to join our team and use her skills and knowledge to help more patients achieve optimum health and wellness. Ciera is a hard worker and always available to help patients, no matter their needs. We are thankful to have her as part of our team.
Angela Graham is our billing and insurance guru. We call her that as she has done much to straighten our process. Angela worked in the claims processing department at United Health Care and has been with us for over a year. With her wealth of knowledge and expertise, she can promptly answer your billing and insurance plan inquiries.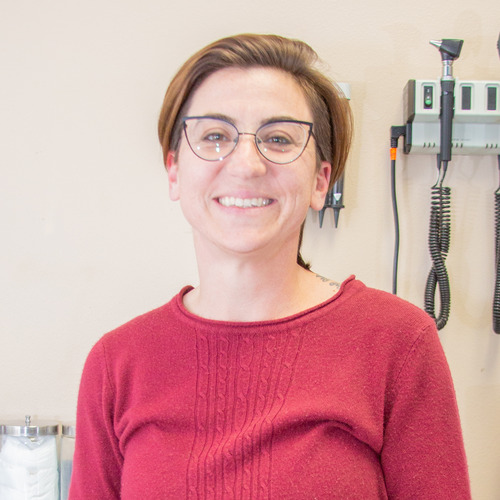 Nikki Henley is our referral coordinator. As coordinator, she is responsible for preparing and processing referrals according to health plan benefits and the appropriate contracted provider. Depending on the health plan and referral, authorization may be required.
Nikki also assists on the phones when available. We are glad to have Nikki on board.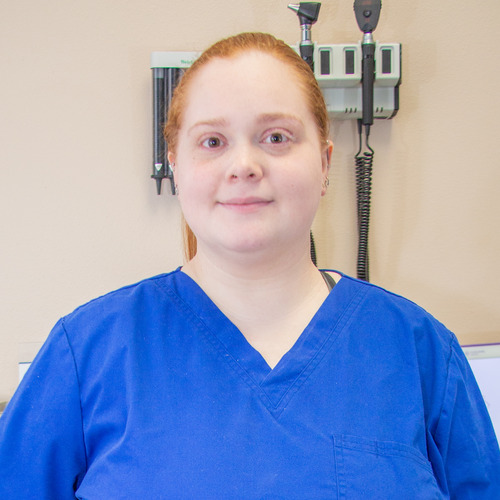 Allie is our lovely and dedicated receptionist from New Jersey. She moved to Tampa a year ago and started working with us. While Allie already has extensive experience managing front desks in a family practice office, she continuously finds new ways to improve her skills and learn more about the field.  
Allie is also the primary person answering the phone. When you call, she may be assisting someone at the front desk. Please leave a message, and she will call you back or direct you to someone who can help you.
Ever since Allie joined the team, she has raised the bar when it comes to providing excellent patient care and has been a wonderful addition to the West Coast Family Medical Care team. She is currently studying and training to become a surgical technician.
When You Need a Doctor, Not a Hospital
Let our expert team at West Coast Family Medical Care help you navigate your way to optimum health and well-being.
If you have inquiries regarding our services and processes, feel free to connect with our expert team. We look forward to helping you with all your healthcare needs.